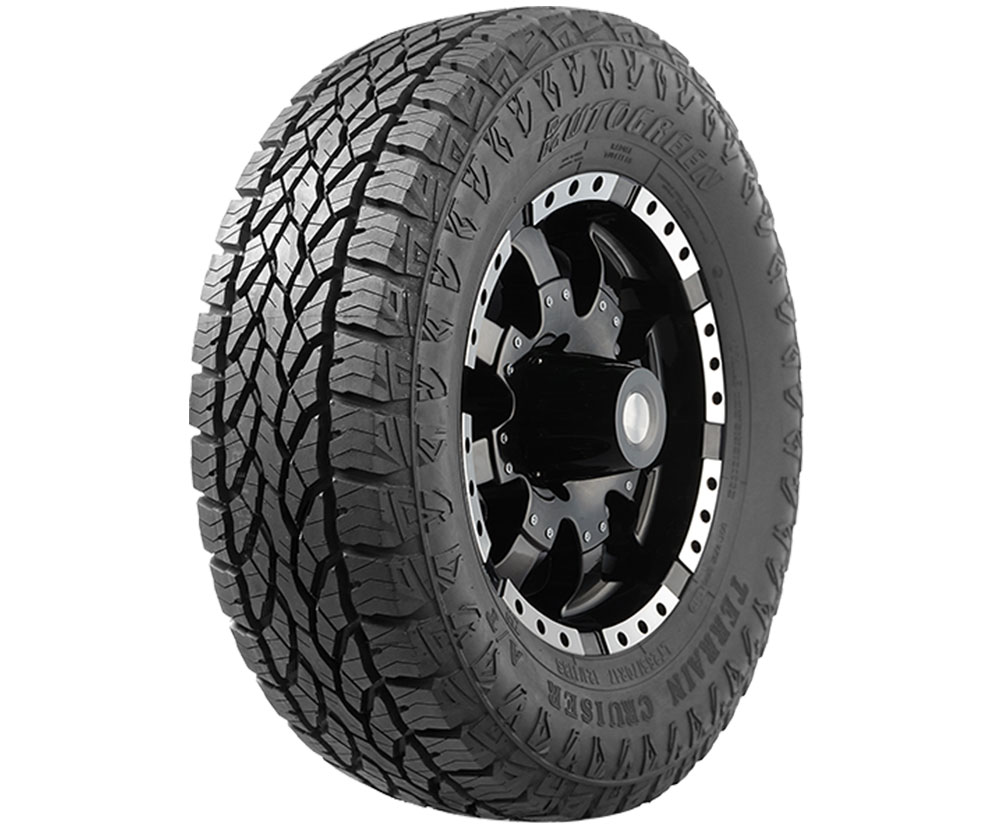 Terrain Cruiser is premium On-/Off-Road All-Terrain tyre developed for light truck drivers looking for combine on-road competence with off-road versatility.
Indicators of All Terrain Tyre
Large angle grooves to improve self-cleaning abiliity.

An optimal balance between performance on road and off road.

Aggressive tread design expels water, snow slush and mud for optimum traction in all terrain conditions.
All Terrain Tyre Features and Applications
The design of all-terrain tires is more compatible than road tires. The design of tread pattern of all-terrain tires is rougher, and the spacing between tire teeth is slightly larger than that of road tires. The negative effect of this design is that its road performance is reduced and noise is increased. However, Durability and adhesion of all-terrain tires on non-paved roads are stronger than that of road tires, so all-terrain tire is a tire that combines off-road and road performance.
What Are All Terrain Tyres?

All Terrain Tyre of low rolling resistance is designed to deliver superior traction for SUVs, light truck, pickups and vans both off and on road. The A/T aggressive looking hybrid all terrain tires provid exceptional handling and on-and -off-road stability while maintaining a comfortable ride.
Do I Need High Performance Tyres?

When nowhere is off-limits, you need a tyre with real bite that doesn't compromise on ride comfort and reliability.
The Benefits Of All Terrain Tyres

All-Terrain tyre providing the perfect balance of highway and off-road performance.